Nativity Musical, 'Journey to Bethlehem,' in Theaters Now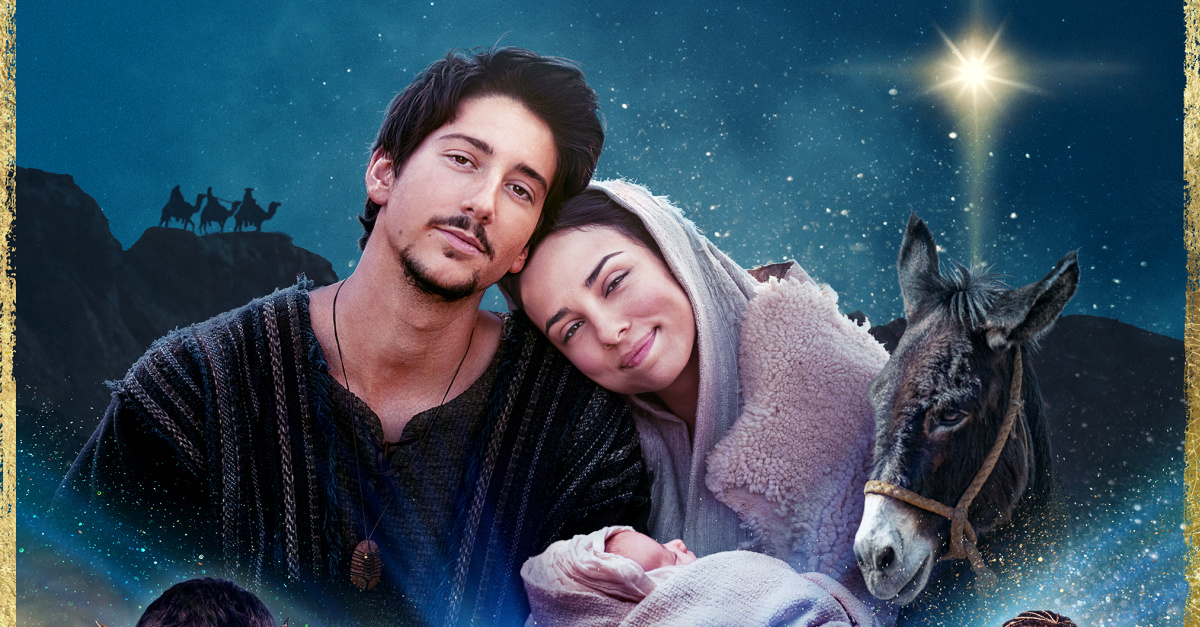 A new film on the Nativity, titled "Journey To Bethlehem," was released in theaters today, offering a fresh take on the biblical story.
"It is a full-on narrative, live-action musical with choreography, and dance, and joy, and fun — and a villain in King Herod, played by Antonio Banderas," Rich Peluso, executive vice president and head of AFFIRM Films, told CBN Digital. "So, they can expect an incredible journey harmonious with Scripture."
Banderas joins a cast of actors, including Fiona Palomo ("Outer Banks") as Mary Milo Manheim ("Prom Pact") as Joseph. Additionally, Christian artists, such as Lecrae as Gabriel, and husband-and-wife singers Joel and Moriah Smallbone will also be part of the film.
As reported by Faithwire, Peluso explained that the general storyline focuses on hypothetical explanations regarding Mary and Joseph's thinking process after she became pregnant.
"We know Joseph's reaction when he heard about Mary, but what was Joseph's mom's reaction?" Peluso asked. "What was Joseph's dad's reaction? And what could Mary's parents have thought about this?"
During an interview with The Christian Post, Producer Alan Powell, who also produced the faith-based hit musical "A Week Away," shared that they want to remain committed to the truth and reverence for the story despite imagining some parts not found in Scripture.
"This story means so much to all of us involved, and it's deeply important that we treat that truth and story with reverence and respect and don't go against anything that we feel like is what Scripture tells us," Powell said.
"There's a lot of in-betweens; there's one verse about Joseph being a righteous man, deciding to divorce her in secret. That's basically all we know about Joseph. We wanted to tell a whole story about what it might have been like for him to go through when Mary told him that she was pregnant. You'll have to read between the lines a little bit."
RELATED: Hear from the Journey to Bethlehem Producers in This Exclusive Interview!

"It was a constant journey, and one that we went on with reverence for the story and respect for the story, and hopefully told it in a way that introduces it to people who may have never heard the story before," he added. "We had a lot of fun and a lot of respect for telling it in a way that honors the original Scripture, we hope."
During the red carpet premiere of "Journey to Bethlehem," Grammy-nominated director Adam Anders noted that he received spiritual opposition each day that the filming took place, which he faced similarly in 2016 while creating the musical "The Passion."
"I think that's just how it is when you take on a story like this, and you're trying to get something into the dark world, some light and hope and joy and the love of Christ. You're going to have opposition; you've just got to expect it," he said.
"I have a target on my back. We felt more spiritual attacks on our family this year than I think we've ever experienced. It's been crazy. But we're here. God is good. Got us through, and we're excited to see what He will do with this movie."
Photo Courtesy: ©Affirm, used with permission.
Video Courtesy: Affirm Films via YouTube
---
Milton Quintanilla is a freelance writer and content creator. He is a contributing writer for Christian Headlines and the host of the For Your Soul Podcast, a podcast devoted to sound doctrine and biblical truth. He holds a Master of Divinity from Alliance Theological Seminary.
Related podcast:
The views and opinions expressed in this podcast are those of the speakers and do not necessarily reflect the views or positions of Salem Web Network and Salem Media Group.