A Prayer When I Need Help


A Prayer for When I Need Help
By Kristine Brown
"Share each other's burdens, and in this way obey the law of Christ." Galatians 6:2 NLT
When I found out the good news that I was pregnant, I rushed out and bought several books on baby's first year, including how to get your baby started on a regular sleep schedule. I soon found out the authors didn't take into account things like food sensitivities, unexpected illnesses, feeding issues, or a host of other factors that can affect a baby's ability to rest.
And if the baby doesn't sleep, neither does mom and dad. I remember feeling inadequate as a mom. I thought something was wrong with me. I'd read all the books, for goodness' sake. Why couldn't I figure this out? I wanted to be a good mom. I tried everything, but I just couldn't get him to sleep well. I needed help, but I didn't want to ask. So I let myself fall deeper into despair instead of reaching out.
In Galatians 6:2, the apostle Paul encourages the church with this, "Share each other's burdens, and in this way obey the law of Christ." He knew there would be times when we would need help, and as a fellowship of believers, we can fulfill God's great plan by being there to help carry one another's burdens.
If helping others was important enough for Paul to mention to the early church, why do we struggle with it today? Why is it so hard to ask for help? I, for one, like being the helper. I love serving and giving, but when it comes to seeking help in my time of need, I hesitate. I feel like I'm being a burden or that my people will resent me for asking. But that is contrary to God's Word. Serving others brings joy, purpose, and abundant blessings. Our family and friends are often glad we asked and eager to lend a helping hand!
Luke 6:38 reads, "Give, and you will receive. Your gift will return to you in full—pressed down, shaken together to make room for more, running over, and poured into your lap. The amount you give will determine the amount you get back." Reaching out may be uncomfortable. We may feel vulnerable putting our needs out there. But when we do, we are giving others the opportunity to give and receive a blessing.
I remember one day when I'd reached a low point with my precious infant and didn't know what else to do. My sister-in-law called. She asked how I was doing, and I burst into tears. She simply said, "Pack up a bottle and diaper, and bring the baby to me for a few hours." Her gesture brought instant peace and calm to my weary heart.
If you need help today, I pray God will bring to mind someone you can reach out to. May God give us the courage to move past our apprehension and ask for help.

Let's pray together.
Dear Heavenly Father,
There are times in life when I feel overwhelmed. Times when I think I should be able to handle everything on my own and times when I've chosen not to ask for help. Forgive me, Lord, for not reaching out. Help me to see the blessing that comes with asking for help.
Your Word teaches us that as a body of Christ, we are designed to share our burdens. We are called to lift one another up and serve your children. You never intended for us to handle everything on our own. Help me remember this the next time I struggle with asking for help. Allowing others to help me opens the door for you to work in and through us.
Lord, you also promise to bless those who give. What a wonderful gift! Thank you for teaching us how important it is to ask for help. Bring to mind someone I can reach out to— a friend, family member, neighbor, or someone from church. I know you have the right person in mind who will be glad to help. Thank you for the blessings we receive when we help, serve, and give. In Jesus' name, I pray, Amen.
Photo credit: Unsplash/Caleb George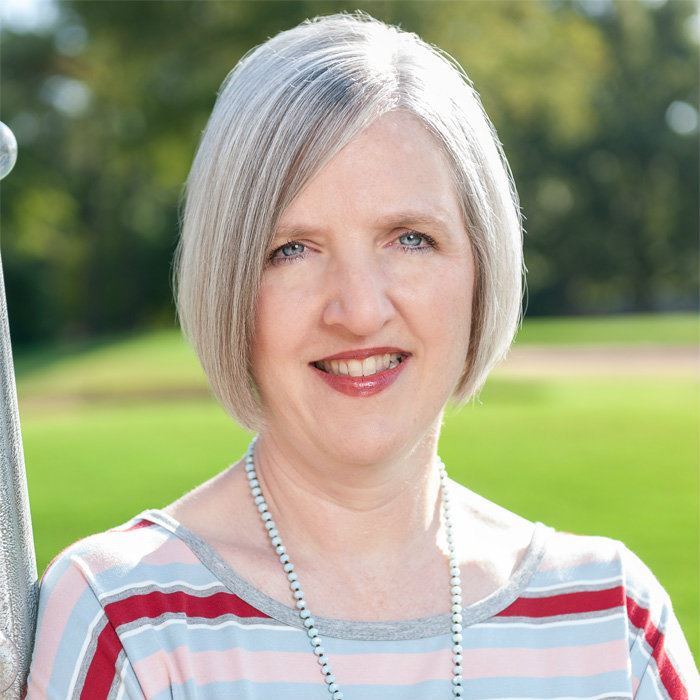 For more spiritual growth resources, check out the 5-day email study
Walking with Rahab
by today's devotion writer, Kristine Brown. You'll find weekly encouragement to
help
you "become more than yourself through God's Word" at her website,
kristinebrown.net
.
Kristine
is the author of the book,
Cinched: Living with Unwavering Trust in an Unfailing God
,
and the
companion
workbook.
Teach Us to Pray is a FREE prayer podcast hosted by iBelieve writer Christina Patterson. Each week, she gives you practical, real-life tips on how to grow your faith and relationship with God through the power of prayer. To listen to her episode on What to Pray in the Morning for a Worry-Free Day, click below!

Now that you've prayed, are you in need of someone to pray for YOU? Click the button below!
Visit iBelieve.com for more inspiring prayer content.