Tectonic Global Currency Development


Congratulations to the winner of the Kingdom Box Set Giveaway: Abi
Last week, RT announced that the BRICS nations would be putting together a gold-backed reserve currency. This is bad news for the dollar which is already in the throes of death.
The BRICS will be holding their annual summit the last week of August and I suspect they will provide more details about the coming reserve currency. The BRICS nations have been piling into gold with record purchases over the last couple of years, particularly Russia and China.
I do not expect that they will announce a currency that is fully convertible to gold on demand. I also doubt it will be like the EURO in that it will replace the existing currencies of the participating countries. But even if it is only fractionally backed by gold, say ten percent, or even if it is merely pegged to gold, it will go a long way on providing a stable medium of exchange for the BRICS nations.
India is the only member country not supporting the new currency, which maybe a result of pressure from the US. However, they have been trading with Russia in currencies other than the dollar since Russia's expulsion from the SWIFT global financial messaging system.
According to economist Stephen Jen, global central bank reserves fell to 47% USD in 2022, down from 59% in 2020, and 73% in 2001. The dedollarization trend is catching on faster than the latest social media app and this latest move by the BRICS nations will only add fuel to the fire. Plan accordingly.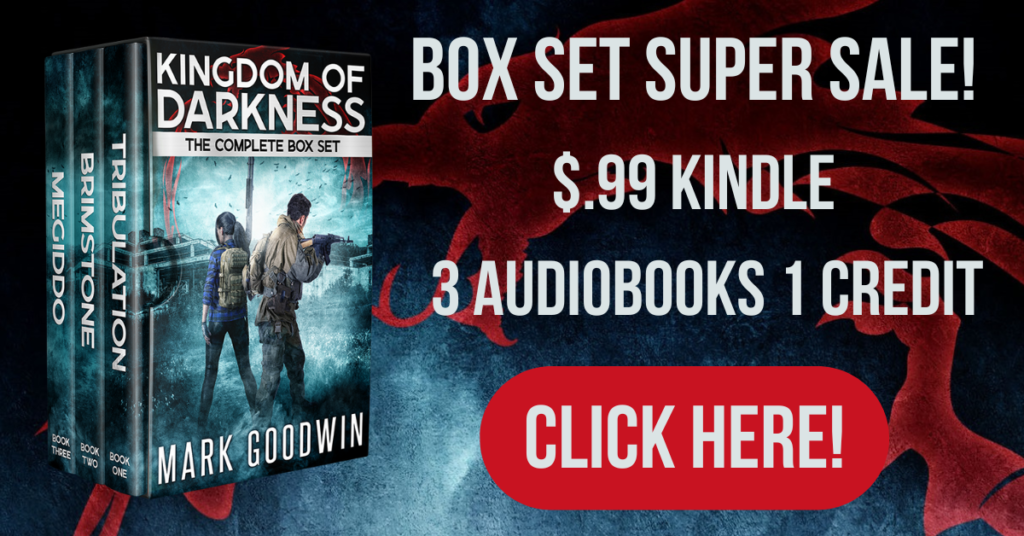 But now for some good news! The Kingdom of Darkness, The Complete Box Set is now available in Kindle and Audiobook! The Kindle is on sale for $.99 for a limited time and the Audible 3-Book Set is available for one credit!
Accused of domestic terrorism, Emilio Vega was on his way to a Department of Global Security death camp when the mega-quake hit. The streets beneath his transport vehicle buckled, tossing the van in the air like a toy. He survived the crash, but the world is now in ruins. However, for a condemned man, this disaster may be just the lucky break he needed.
Six detainees were in the van prior to the quake. However, only Emilio and one other prisoner were still around when he regained consciousness. Emilio searched the surrounding area, but to no avail. The missing prisoners believed in an event called the rapture, when Jesus would collect His saints before raining down unbearable wrath on the planet's remaining inhabitants.