8 Nuclear Attack Myths You Should Stop Believing


The threat of nuclear war is still very real. While we aren't still living under the same threat anxiety of the Cold War, some of the bad actor nation-states we have in the world today might actually be making the risk of nuclear war even greater.
At least during the Cold War, we had stability, with neither side wanting to destroy the world. We can't say that with any sense of security when talking about North Korea or Iran, and since Russia invaded Ukraine, Vladimir Putin has been acting like he'd like nothing better than to escalate that war into a nuclear one.
There will always be a risk of nuclear war, as long as nuclear weapons exist. While some think that they can be negotiated out of existence, that's not going to happen as long as countries like China are increasing their nuclear arsenal.
All it would take is one national leader in a growing number of countries to start lobbing nukes, for the world to experience something much worse than Nagasaki and Hiroshima.
Most people have seen the pictures from Nagasaki and Hiroshima, as they are commonly used to show the dangers of nuclear war, as well as the supposed risk of nuclear power plants.
But the message that is conveyed by those pictures isn't totally true. While some nuclear bombs are the most devastating weapons in existence, there are others which are much less powerful and which would cause much less damage.
Related: Russia's New Generation of Nuclear Weapons Render US Missile Defense Obsolete
In order to be properly prepared for the possibility of a nuclear attack, we need an accurate picture of the damage those weapons can cause. That's considerably different than the one we've all been told.
Not Everyone Was Killed in Nagasaki and Hiroshima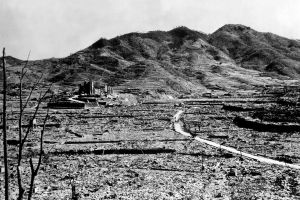 To start with, we need to go back to the beginning. That's the two nuclear bombs dropped on Nagasaki and Hiroshima, leading to the end of World War II.
While the pictures show utter devastation, those pictures were taken fairly close to ground zero, where the worst damage occurred.
People who were near ground zero died, but the entire population of those cities wasn't killed. Rather, about ¼ of the population died, with another ¼ of the population being injured.
That's still a horrific number of people and the most that have ever been killed by any single weapon. With today's nuclear bombs being much larger, they would kill even more people, but more people would survive.
You Can Survive a Nuclear Explosion
Chances are pretty high that you will survive a nuclear explosion. Of course, how high your personal chances are depends largely on where you live and work.
Related: How Far Away Would You Need To Be To Survive A Nuclear Blast?
The closer you are to a nuclear explosion, the greater the effect it will have. If we assume that the nuclear bombs are targeted at major cities and military installations, then people living in the center of the city or near military bases will likely be killed, but people living in the suburbs will likely survive.
If a 150 kt nuclear bomb was dropped on a major city the "moderate blast damage" ring would extend 3.74 km from ground zero. This would cause most residential buildings within this radius to collapse, with most people being injured and deaths being widespread.
The "thermal radiation radius," which is hot enough to cause third-degree burns, would extend 5.26 km. The "light blast damage radius" would extend 10.5 km.
Within this range, windows would shatter, but the buildings would survive, possibly with some minor damage. Most injuries will be caused by things flying through the air, including the shards of broken windows.
Russian Nukes Aren't All Targeted at Cities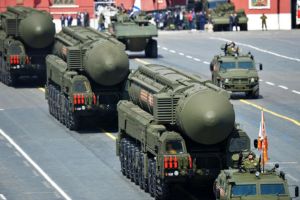 Back during the Cold War, the concept that was used to "keep the peace" was known as "mutually assured destruction".
The basic idea was that nobody would start a war, knowing that their own country would be destroyed.
Related: You Have Been Warned
This gave rise to the common misunderstanding that the Soviets all aimed at our major cities, with the intent of destroying the civilian population.
While there were undoubtedly some nukes targeted at Washington, DC, New York City, Denver, Los Angeles, and other major cities, the vast majority of them were targeted at militarily significant targets, not civilian populations.
Even those that were targeted at population centers were probably targeted at military targets that were in or near those cities. Intentionally killing civilians is not only against the Geneva Convention but is not an effective war-fighting strategy.
A Nuclear War Wouldn't Leave Us Without a Government
In many of the Cold War movies, imagining what a nuclear war would be like, the United States is left without a functioning government.
This is highly unlikely. While Washington, DC, and even some state capitals would be targeted, destroying the seats of government, our government is decentralized enough that the various departments of both federal and state governments would still function.

Our federal government has long had plans to evacuate the President, his Cabinet, Congress, the Supreme Court, and other high-level officials in the case of nuclear war.
While those plans will probably not go off without a hitch and some people won't make it, enough of our federal government's top leaders would remain, to ensure continuity of government.
Atomic Bombs Don't "Vaporize" People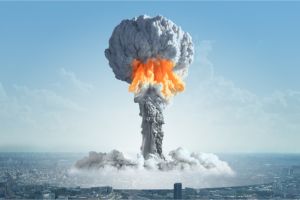 There's a common image of nuclear explosions vaporizing people, buildings, and everything else they encounter.
That's not true.
Nuclear bombs destroy through a combination of the blast wave (we can think of this as a high wind), heat, and radiation.
The intense heat will burn things rapidly and the blast wave will tear things apart, giving the impression of vaporizing; but it's not actually vaporizing.
Potassium Iodine (KI) Doesn't Protect You from Radiation
Potassium Iodine is touted as being able to protect those who take it from radiation sickness. That's not the same as protecting us from the radiation itself.
Rather, it is a very specific protection, against the possibility of radioactive iodine (radioiodine) getting into the thyroid gland, causing radiation sickness.
Potassium iodine is absorbed by the thyroid gland, filling the places where radioiodine would become trapped. In doing this, it protects from this specific threat; but no others.
All Food and Water Won't be Radioactively Contaminated
There are two types of radioactive risks that we face with any nuclear detonation: direct radiation and fallout. Fallout is dust from the explosion, that radioactive material has attached itself to, making the dust radioactive.
The classic mushroom cloud associated with a nuclear explosion is this radioactively contaminated dust being sucked up into the upper atmosphere. There, it is subject to prevailing winds, which could blow it far from ground zero. As it falls to the earth, the radiation may contaminate whatever it comes into contact with.
This can cause significant danger, both from the radiation from the fallout attacking our bodies and from the radiation contaminating farms and water sources.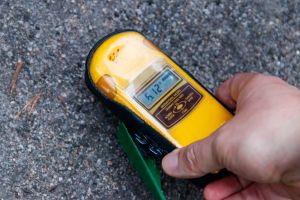 The big problem is that there is no way of visibly telling whether our food and water are contaminated.
However, we can tell if our food and water are potentially contaminated through the use of a Geiger Counter; something that should be part of our survival gear.
Your Home Can't Protect You from a Nuclear Explosion
People living outside the blast zone don't really have to worry about the direct damage caused by the nuclear explosion, but they may have to worry about nuclear fallout.
It's a good idea to gain an understanding of the prevailing winds where you live, along with what potential targets might be in the area. That will give you the ability to predict where the highest fallout areas will be; at least to some extent.
Since the amount of radioactive material actually attached to any particular piece of fallout is minuscule, the amount of radiation it puts off is small as well. That radiation will be broken down into Alpha and Beta particles, Gamma rays, and X-rays.
Your home is adequate protection from the Alpha and Beta particles, which shouldn't be able to get through the home's walls and ceilings. Gamma and X-rays, on the other hand, will penetrate your home, as well as anything inside your home. However, there shouldn't be enough of it to cause you any harm.
It should be noted that going down into your basement isn't really going to provide you with any additional protection from Gamma and X-rays.
On the other hand, if you live close to the city, within what could be considered to be the moderate and especially light blast damage zones, being in the basement during the explosion itself can protect you from radiation, blast, and heat, especially if you are up against the wall of the basement facing the explosion.
You may also like: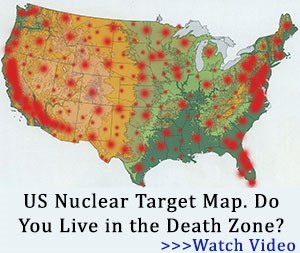 How to Dry Plums for Long-Term Storage Just Like Grandma
The Only Way to Communicate After a Nuclear Attack (Video)
What Happens When the Government Becomes Your Worst Enemy
How To Charge Your Phone When There Is No Electricity